LATEST NEWS, inside the BPS
Fraud Advisory for Local Businesses
Fri, 2016-09-23
The Bermuda Police Service wishes to advise businesses of an increase of attacks on Bermuda based businesses in a sophisticated scam known as the 'Business Email Compromise', which targets employees who perform regular wire transfers.
The scammers use tools to make the email appear that it was initiated by the executive ('spoofed') or registering a domain similar to the targeted email account. Upon success, the payment officer then receives an authentic looking email from the executive, authorising the immediate wire payment to be sent overseas, the majority to China and Hong Kong.
Arrest Made in Connection With M. Soares & Son Robbery
Thu, 2016-09-22
An 18 year old male has been arrested in connection with the reported armed robbery of M. Soares and Son on Spanish Point Road in Pembroke around 3pm Tuesday, September 20th.
The investigation continues and anyone with information regarding this incident should contact Sergeant Clifford Roberts at the Criminal Investigation Department (CID) on 295-0011 or the confidential Crime Stoppers hotline 800-8477.
Reported Serious Two Motorcycle Collision in Southampton [Updated]
Wed, 2016-09-21
Police and first responders attended a report of a road traffic collision that took place at 1:23pm today on Middle Road in Southampton in the area of Jews Bay. Details are sketchy but it appears that two motorcycles collided resulting in both parties being conveyed to the hospital with injuries that appear to be serious. The area has been cordoned off and traffic is presently being diverted whilst the scene is being processed by the relevant police officers.
Arrests Made After Valley Road, Paget Burglary [Updated]
Wed, 2016-09-21
At approximately 10:30am today (Wednesday, September 21st) police responded to a burglary in progress on Valley Road in Paget involving a number of males. A struggle ensued, with the occupant being assaulted by the suspects, who eventually left the area.
Police commenced a search and found an abandoned motorcycle a short time later. Four men have been arrested in connection with the incident and the victim was taken to the hospital where he is being treated for non-life threatening injuries.
Reported Armed Robbery at Spanish Point Store [Updated]
Tue, 2016-09-20
At a few minutes before 3pm today (Tuesday), police responded to a report of an armed robbery that took place at M. Soares and Son on Spanish Point Road in Pembroke.
It appears that two males walked into the store and brandished what appears to be a firearm and made demands of money. The suspects were given an undisclosed amount of cash and then left the area on a motorcycle.
Two Visitors Injured in Rental Cycle Crash: One Remains in ICU [Updated]
Tue, 2016-09-20
Around 8pm on Monday, September 19th police and first responders attended a reported single vehicle crash on South Road in Paget near the junction with St. Paul's Lane.
It appears that two American visitors on a rental cycle struck the kerb.
Both the rider, a 42 year old Ohio man and his pillion passenger, a 43 year old Ohio woman, were injured and taken to King Edward VII Memorial Hospital via ambulance for treatment.
Reported Missing Teenager: Kyari Flood
Mon, 2016-09-19
The Bermuda Police Service is appealing for the public's assistance in locating 16 year old Kyari Flood.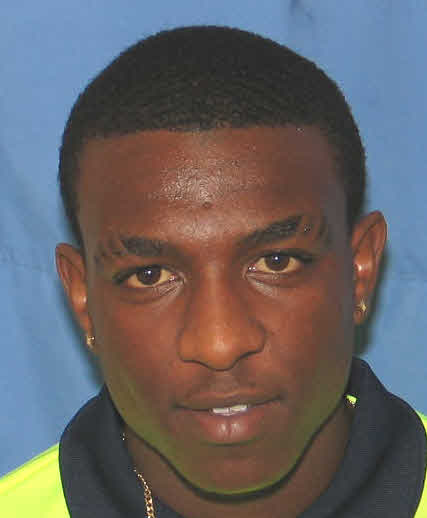 Kyari (pictured right) is described as dark complexioned, approximately 5 feet 5 inches tall of medium build with a short haircut.
Apparently he was recently seen in the Cottage Hill, Hamilton parish area but is known to frequent the Middle Town and Two Way Deepdale areas of Pembroke.
Anyone with information on the whereabouts of 16 year old Kyari Flood should contact the main police telephone number 295-0011 at the earliest opportunity.


BPS PHOTOS


BPS TWEETS


bps facebook

security advice for women

Reduce the risk of
becoming a victim of crime with
these simple tips.
Read More >>

robbery prevention

Take steps to reduce the
opportunities for criminals to steal.
Read More >>